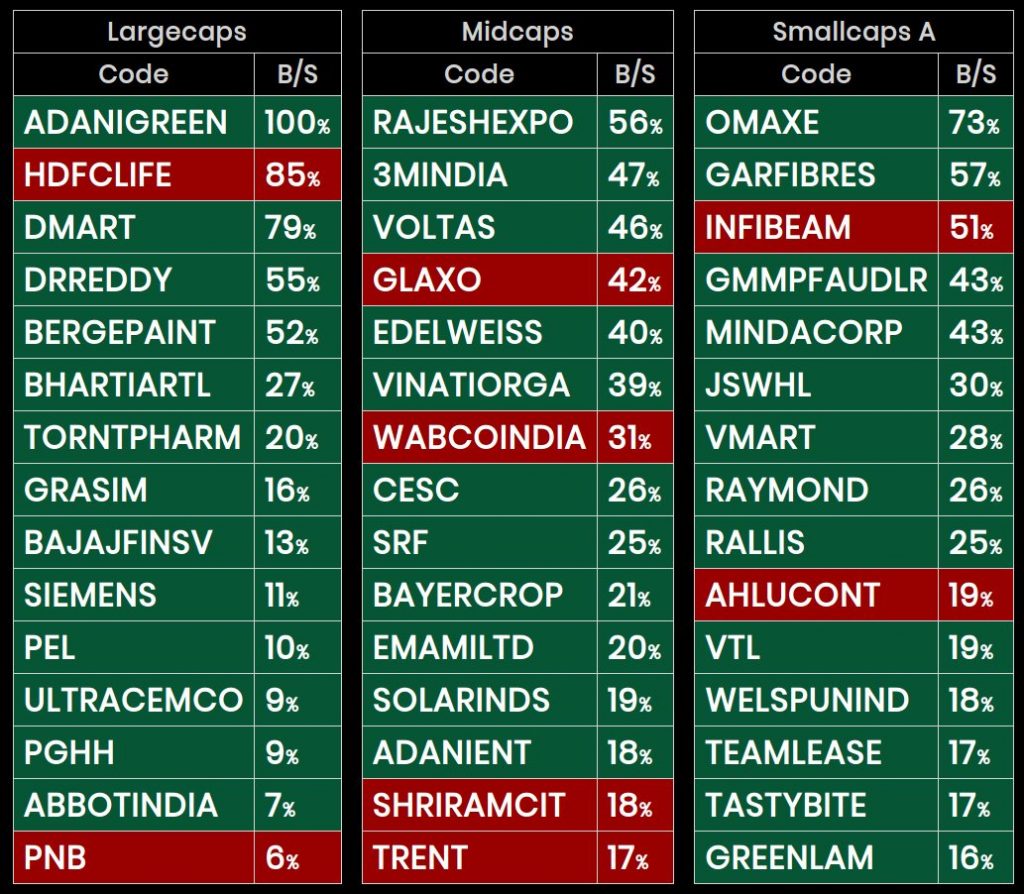 Stock which are witnessing more buyers than sellers (Buy bids vs Sell bids) as of 2:45pm today (17th Jan 2020).
In large caps ADANIGREEN, HDFCLIFE, DMART, DRREDDY, BERGEPAINT, BHARTIARTL and TORNTPHARM are with more than 20% buy bids than sell bids.
In mid cap stocks RAJESHEXPO, 3MINDIA, VOLTAS, GLAXO, EDELWEISS, VINATIORGA, WABCOINDIA, CESC, SRF, BAYERCROP and EMAMILTD are now trading with more than 20% buy bids compared to sell bids.
In small caps OMAXE, GARFIBRES, INFIBEAM, GMMPFAUDLR, MINDACORP, JSWHL, VMART, RAYMOND, and RALLIS are having more buy bids.
Please note that this only an indication about how much investors and traders are showing interest in particular stocks. Also check other parameters which choosing a stocks like fundamental and technical details.