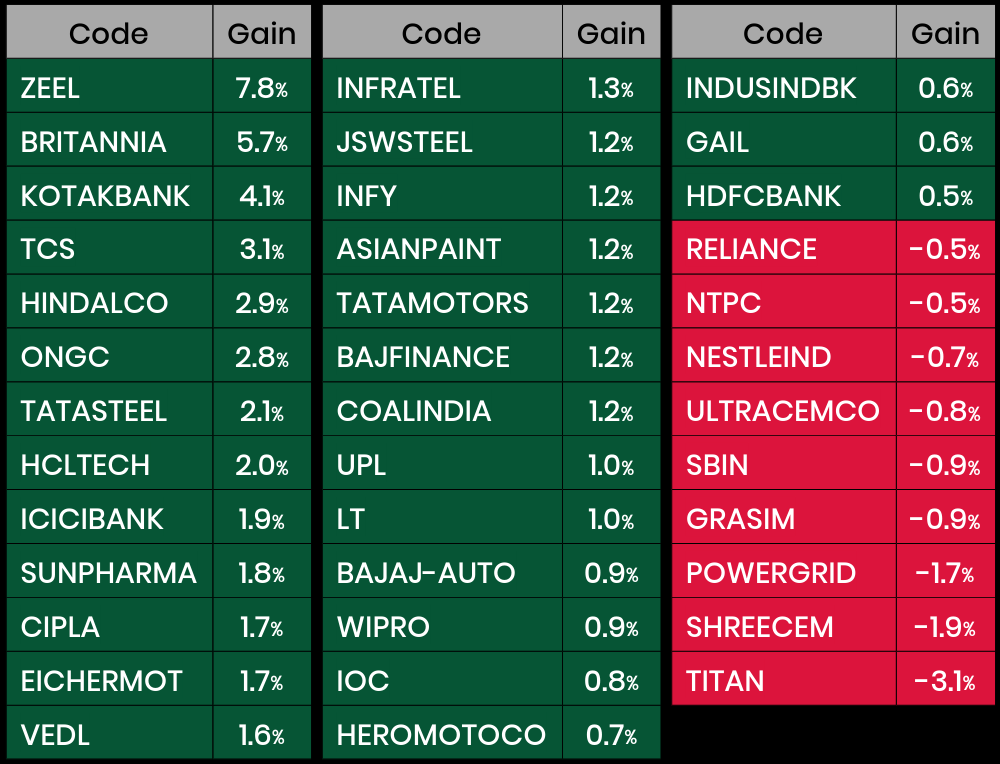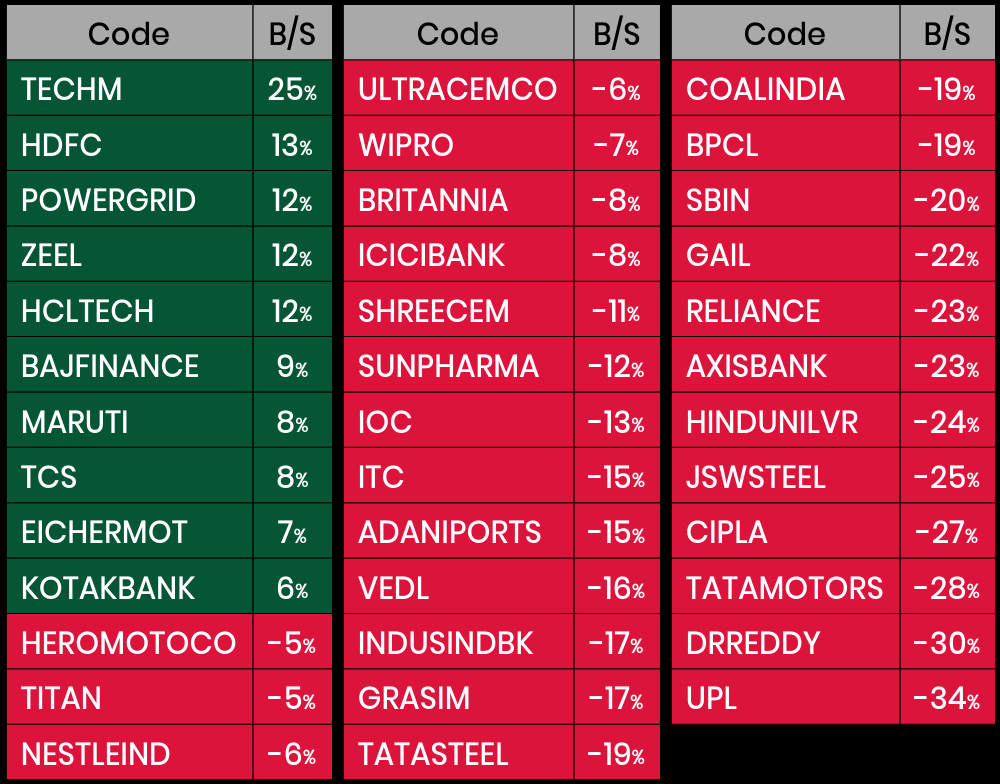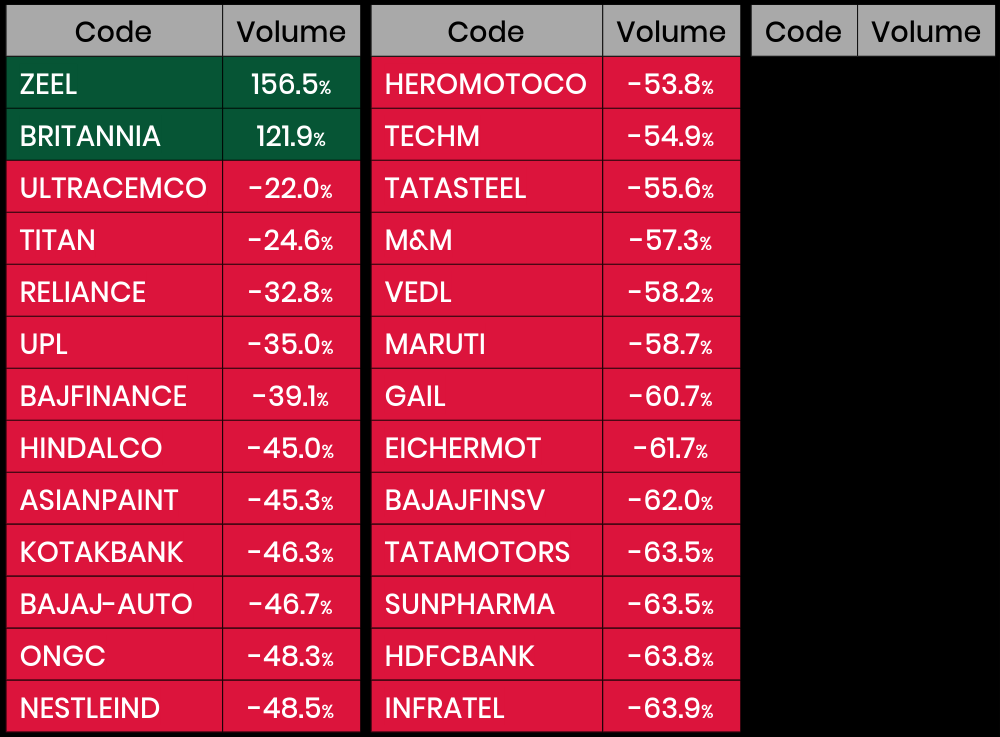 Here is a market summary of Indian stock market NSE index Nifty 50. Today morning both sensex and nifty started with a positive notes following global markets and now both indices are up almost 1%.
Top Gainers and Losers in Morning Trade
In Nifty 50 stocks Zee, Britannia, TCS, Kotak Bank, Hindalco, Ongc, Tata Steel, Hcl Tech etc are up more than 2% in the morning trade. Power Grid, Shreecem and Titan are down more than 1%.
Buy vs Sell Bids
In Nifty 50 stocks Tech Mahindra, HDFC, Power Grid, Zee, Hcl Tech, Bajaj Finance, Maruti, TCS, Eicher Motors and Kotak Bank have more buy bids than sell bids – means traders are positive in this stocks today and they are expecting these stocks to move higher in the coming hours or by last hour of trading. Please note this this is indication of only today's trend – only for day trading. It doesnt have any indication about the overall strength of the stock or company. Similarly more sellers in stocks like UPL, Dr Reddy, Tata Motors, Cipla, JSW steel, Hindustan Unilever, Axis Bank, Reliance, Gail, SBI etc. Also note that these trends can change any moment. This indicate only for the current moment.
Nifty Volume Gainers
We calculate volume in a different way. Volume of a particular stock till this moment of trading vs volume of that stock till this moment for last 2 months period. For eg now we calculated volume of above stocks till 11:21am vs average 2 months volume of those stocks till 11:21am. This calculation gives a clear idea of volume. In nifty stocks Zeel and Britannia are trading with more volumes compared to 2 months average.