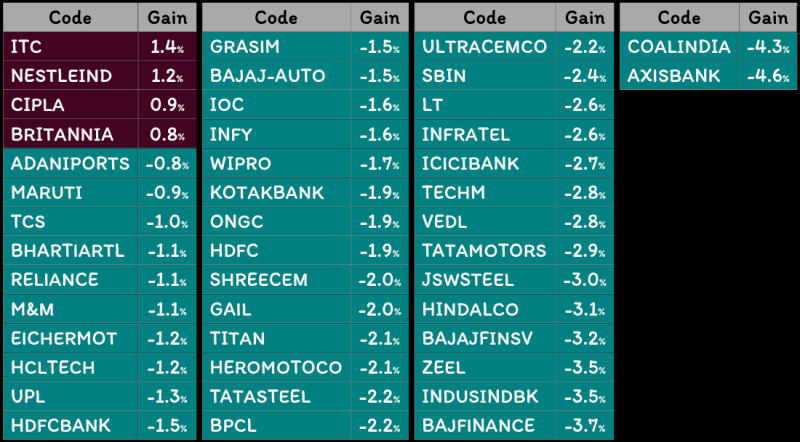 Today both Nifty and Sensex started in red and now at 10:20am trading with 1.1% loss. Only 4 stocks are in green with more than .8% gains – ITC, Nestle, Cipla and Britannia. Many stocks are in deep red with more than 3% loss like Axis Bank, Coal India, Bajaj Finance, Indusind Bank, Zeel, Bajaj Finsrv, Hindalco & Jsw Steel.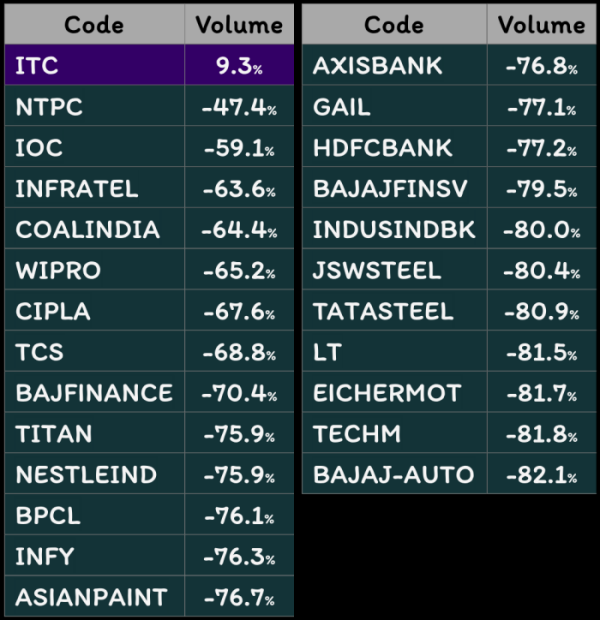 On the volume front only ITC in green with more volumes compared to its 2 months average. Please note we calculate volume average till the current moment ie 10:20. So gives a more clear picture about volume gainers. Some other stocks improving in volume are Ntpc, Ioc, Infratel ,Coal India, Wipro, Cipla and TCS.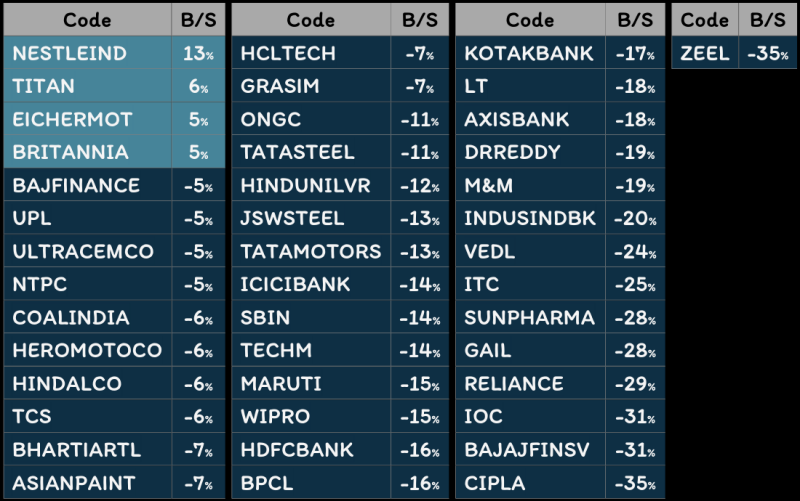 Only 4 stocks are now with more buy orders than sell orders – Nestle India, Titan, Eicher Motors and Britannia. Many stocks are with more sellers like Zeel, Cipla, Bajaj Finsrv, Ico, Reliance, Gail, Sun pharma, ITC, Vedanta and Indusind with 20% or more sell bids compared to their respective buy bids.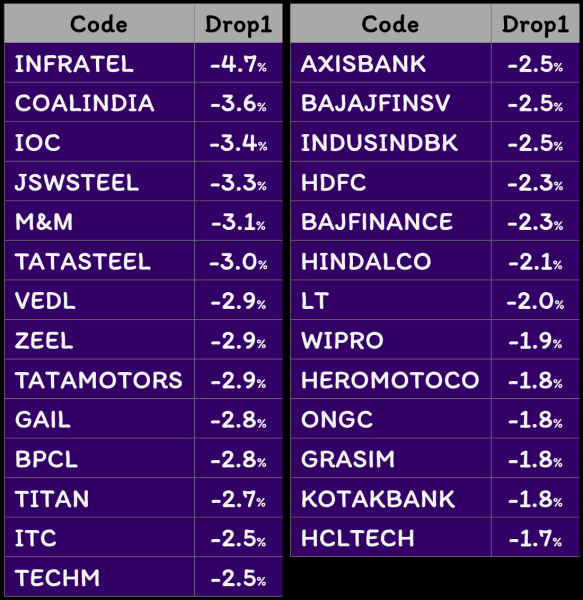 Many stocks opened in a good way and dropped from that levels due to the overall weakness in the market. Stocks like Infratel, Coal India, Ioc, Jsw steel, Mahindra and Tata steel corrected more than 3% in first 1 hour trading itself.
Since it is Monday morning this trend can be reversed anytime. If Europe open with a better than expected range then our markets also will recover by afternoon. US market futures also recovered slightly. Overall in domestic front as well as in the world economy nothing much positive news but more and more negative news are coming every day. So be careful with markets at this juncture.