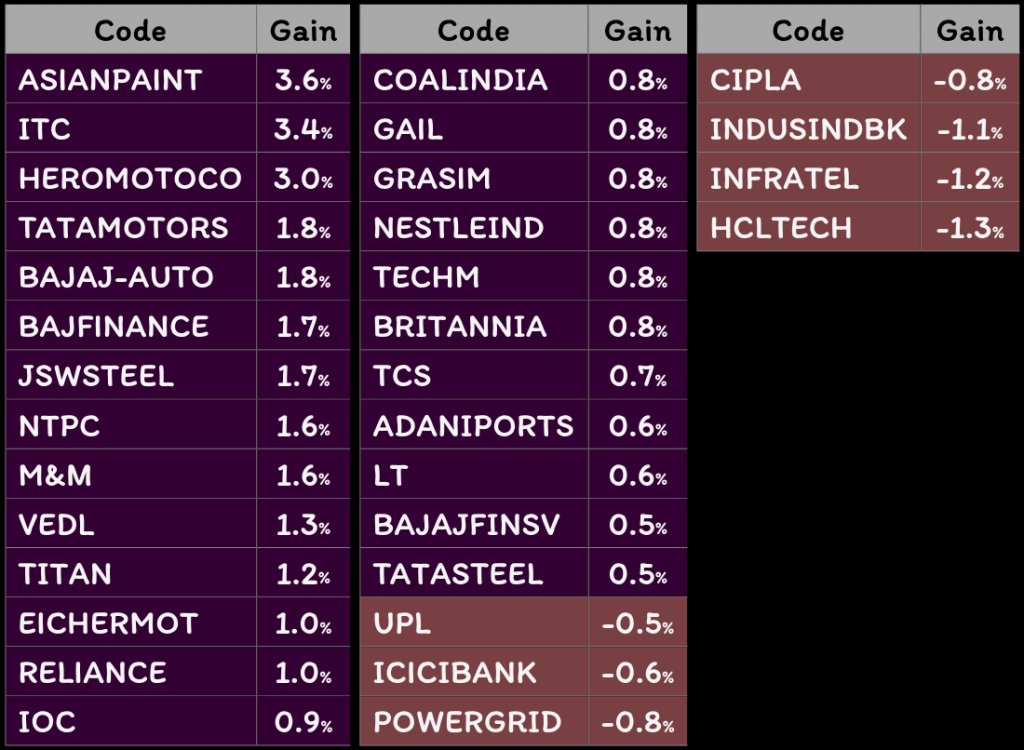 Both Sensex and Nifty are trading in green today morning a good surge in yesterday's trading. Asian paints, ITC and Hero motors are trading with more that 3% gains in the morning trade. Other stocks with more than 1% gain are Tata motors, Bajaj auto, Bajaj finance, Jsw steel, Ntpc, Mahindra, Vedanta, Titan, Eicher motors and Reliance. Only Indusind bank, Infratel and Hcl technologies are trding with more than 1% loss at 9:43am.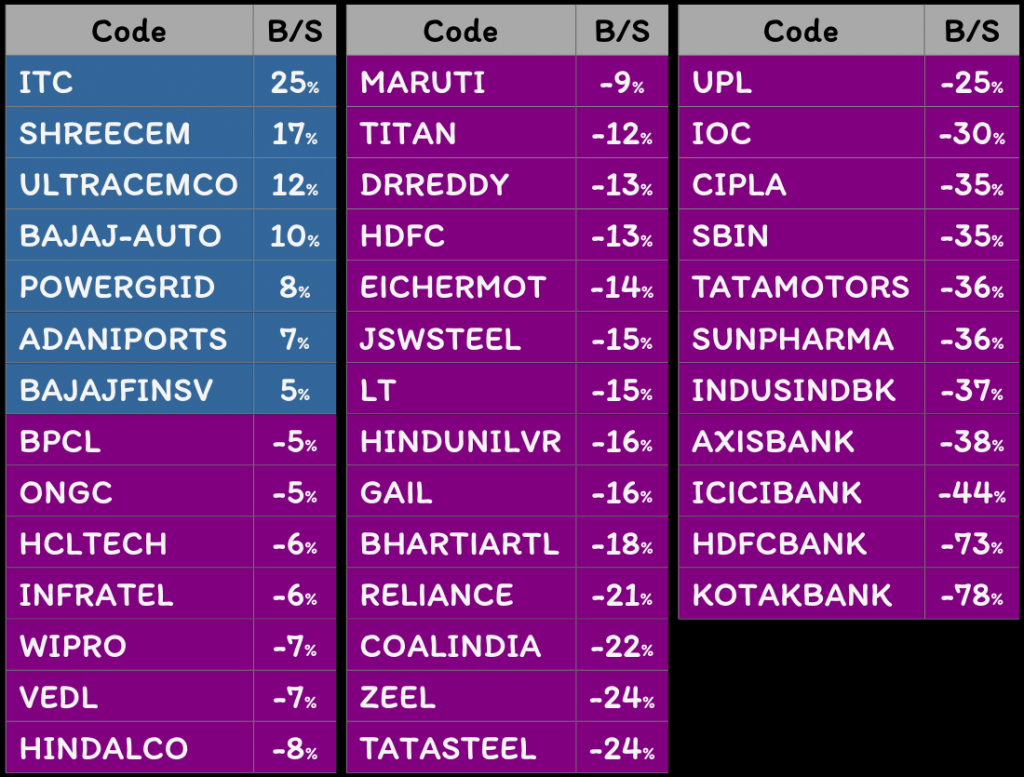 In the Buy vs Sell bids front most stocks in the sell side that means trades are expecting market to go down in the coming trading hours. Only Itc, Shree cements, ultratech cements and Bajaj auto are with more than 10% buy bids. Stocks like Kotak Bank, Hdfc bank, icici bank, axis bank, indusind bank, sun pharma, tata motors, sbi, cipla and ioc are with more than 30% sell bids – means that much extra sell bids compared to buy bids in the morning trade.
Overall in India and all over the world including US markets are moving without any direction for past few days. Markets have recovered a lot from their respective March month low but there was no concrete thing happened during this period for such a massive recovery. So investors and traders are reluctant to put more money in the market at the current moment and waiting for some good news.
In India also border tension is in one side – that is somewhat resolved as per yesterday's news. But corona virus covid 19 outbreak is a big threat to our economy and markets. Corona cases are increasing everyday and now from cities it started spreading to villages and towns. So things are becoming bad to worse in many areas. Since there is no vaccine or medicine for this covid-19 government and medical authorities also cannot do much to contain it. Only we people have to understand the seriousness and take measures like social distancing and wearing mask etc but most people don't care about it.
In US also health authorities warned yesterday about more and more complications about corona virus pandemic spreading to more and more cities, towns and villages in the country. Dr. Anthony Fauci, infectious disease expert, said yesterday that medical experts are seeing "more and more" complications with Covid-19 in young people.
So overall not a good sentiments for markets all over the world. So it is better to book profit and loss regularly in these kind of markets if you are an investor and sit with some cash to pick favorite stocks if there is a crash.