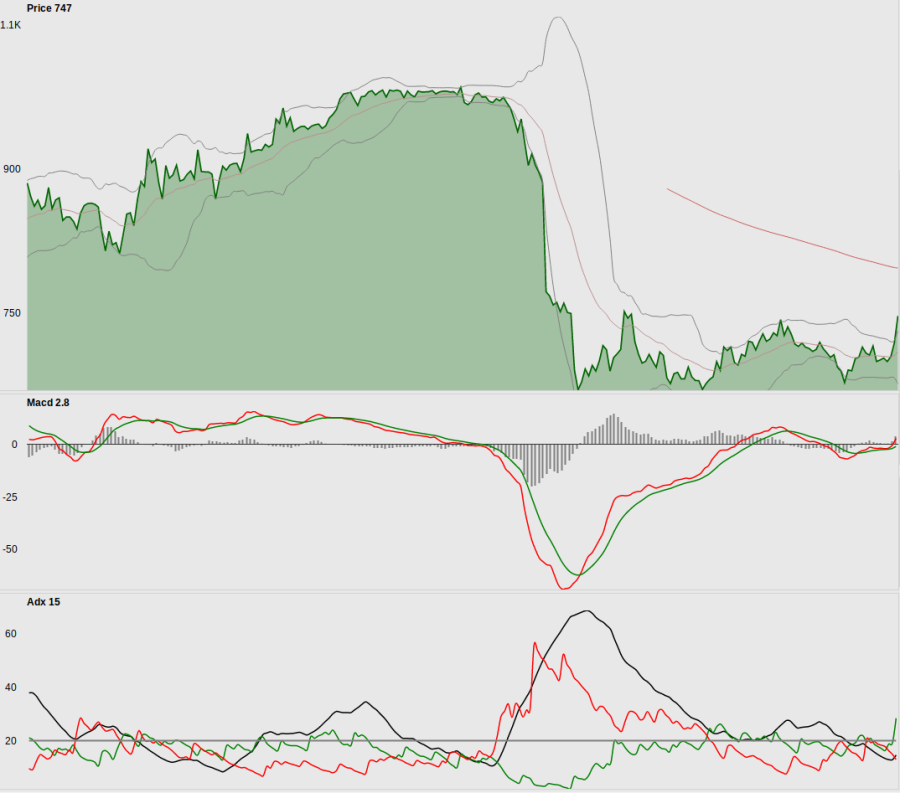 After recent crash now Mindtree stock is slowly moving up. Now crossed ema20 and about to cross ema200. Macd is just above zero and signal lines. Adx is positive and looks like about to start a trend but still at 15 so no strong trend yet.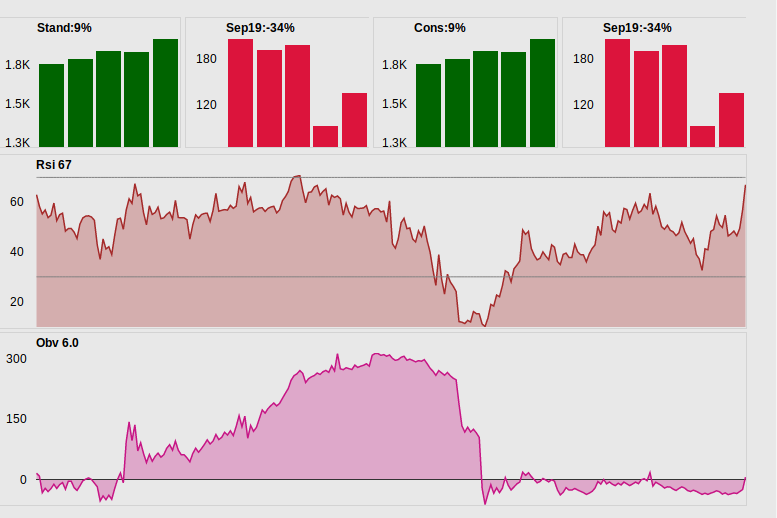 On result side both consolidated and standaone sales were up in yoy and qoq terms. Profit after tax up in q-o-q basis but down in y-o-y.
RSI also in positive side but obv yet to show a good momentum.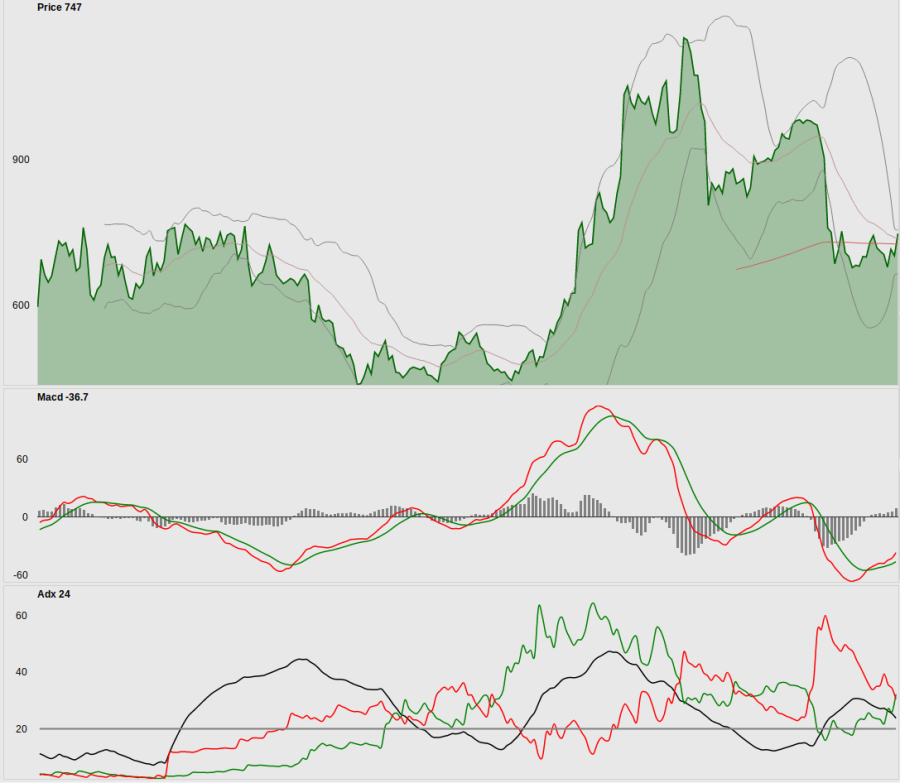 In weekly chart also stock is gaining moment as per ADX, Macd and EMA. Also stock is about to cross ema200 levels.
A big trend may not be possible because most of the IT stocks are no performing well for past many weeks but a good recovery from the recent crash possible as per the technical indicators.