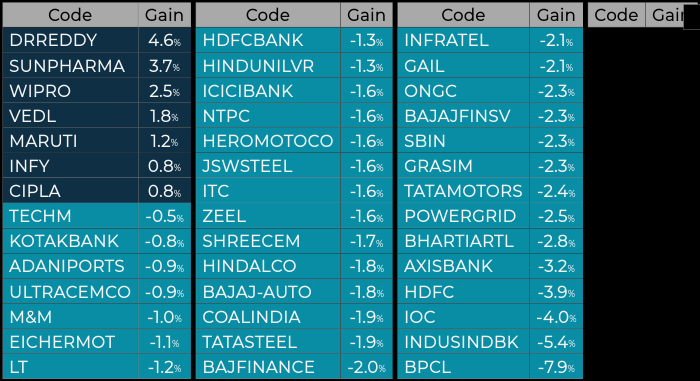 Even though our markets started with a good positive mood by afternoon both indices slowly slipped in to red and by end of the day closed in deep red shedding 0.9%. BPCL, Indusind Bank, IOC, HDFC and Axis lost more than 3% in today's trading while stocks like Dr Reddy, Sun Pharma, Wipro and Vedanta gained more than 1.8% in this negative market.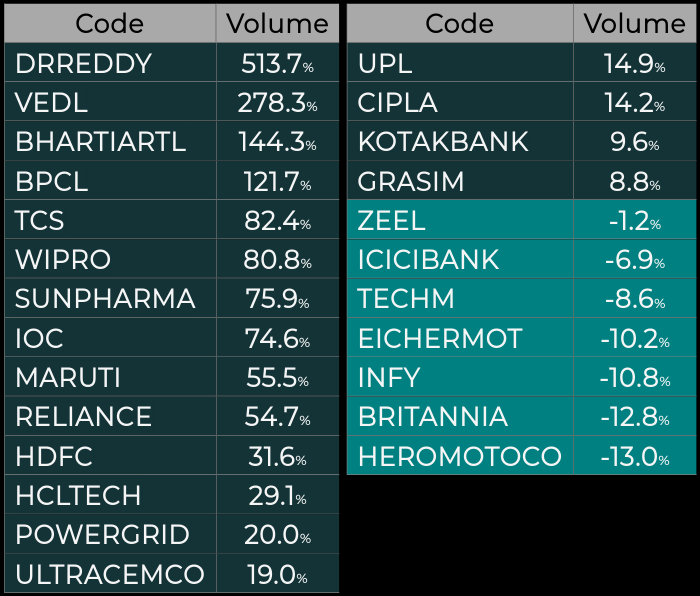 In the volume front Dr Reddy, Vedanta, Airtel and BPCL witnessed more than double volume compared to their respective 2 month average volume. Other stocks like TCS, Wipro, Sun Pharma, IOC, Maruti, Reliance etc also witnessed good volume in today's trading.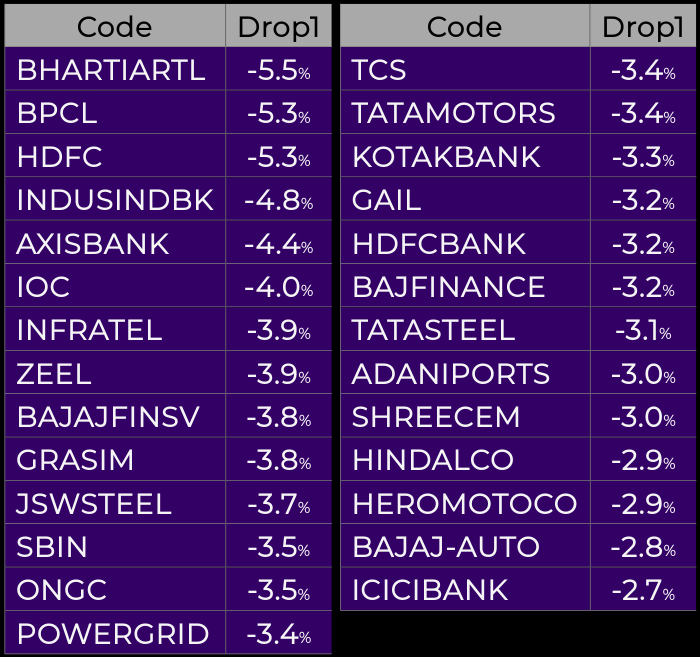 Many stocks dropped heavily from their respective day's highest value mostly touched during the first few minutes of today's trading. Bharti Airtel, BPCL, HDFC, Indusind Bank, Axis Bank and IOC lost 4% or more during the day while Infratel, Zeel, Bajaj Finsrv, Grasim, Jsw Steel, SBI and ONGC lost more than 3.5 during intra day.