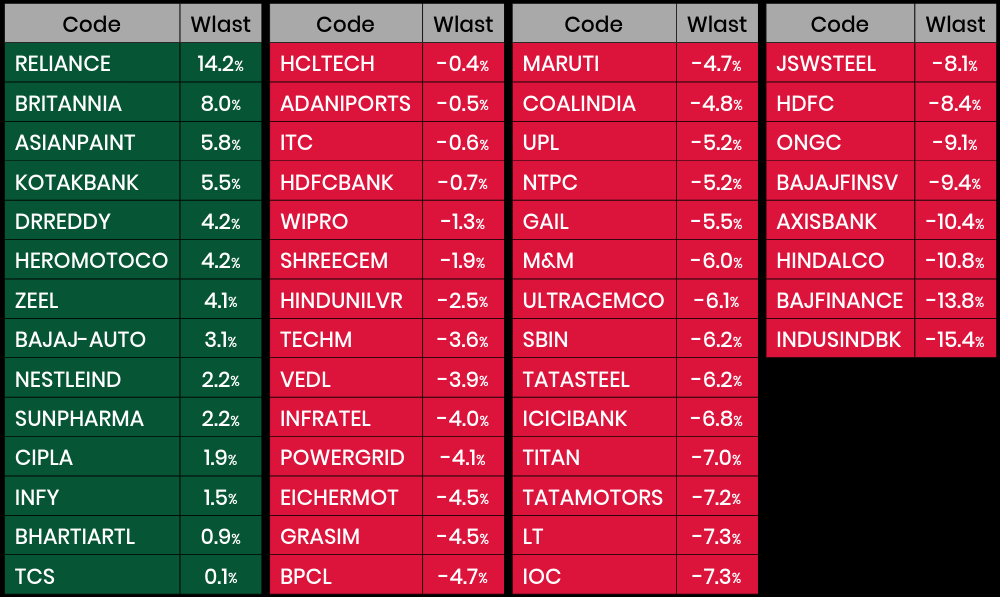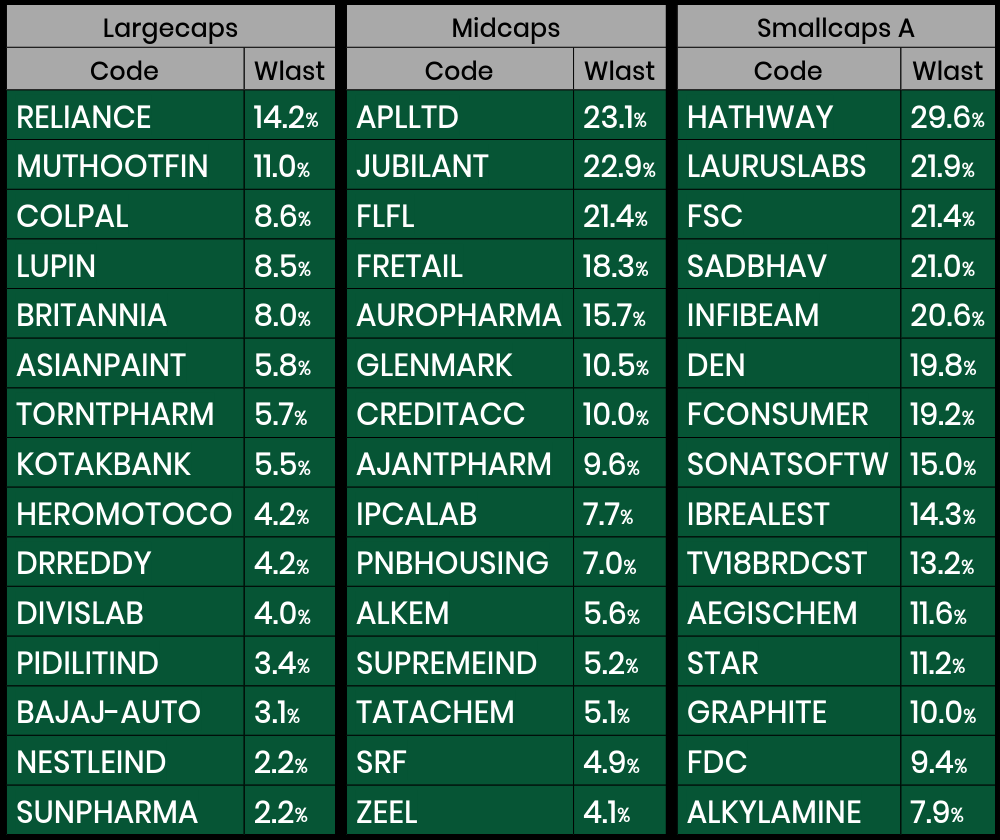 Above 2 lists shows weekly charts for top gainers in Large, Mid & small caps and gainers/losers in Nifty 50. It was almost a muted weeks for Indian and world markets. Due to the facebook-jio deal Reliance industries gained 14% during the week. That was the main positive thing during the week passed. In the nifty 50 stocks brittania, asian paints and kotak bank gained more than 5% but stocks like axis bank, hindalco, bajaj finance and indusind bank closed the week with more than 10% loss.
Other few stocks performed well in the large cap category are muthoot finance, colpal, lupin and torrent pharma. In mid caps aplltd , jubilant, flfl, fretail, auto pharma, glenmark and creditacc closed the week with more than 10% gains.
Similarly in small cap stocks (as mentioned earlier we consider only top 250 small cap stocks in most of our calculations) hathway, laurus labs, fsc, sdabhav, infibeam, den, fconsumer, sonata sofware, ibrealest, tv18brdcast, aegischem, star and grahpite managed to end the week with a good 10%+ gains.
Even thought in last few weeks our markets showed a strong recovery from it's 23rd march lows still we cannot confirm it is a relief rally or actual come back because every day corona covid-19 cases are increasing and not much respite world wide too. So be careful with this market if you are an investor and your targeted period is medium to long term as it can come down further if overall sentiments become weak again due to the increasing corona outbreak, its impact on world economy, and unprecedented crash in the oil price.