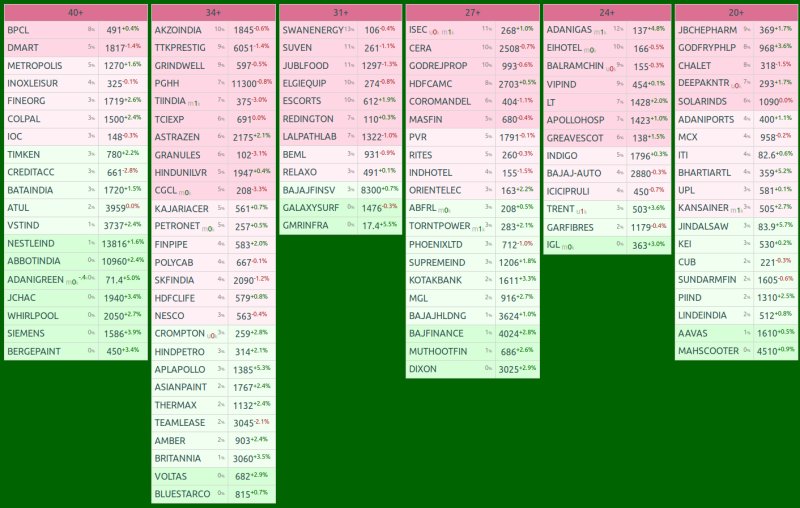 NSE Nifty 500 Adx charts as of today (9th Oct 2019). Y axis percentage shows how much the stock down from its recent high.
Many stocks are with ADX 40+ like BPCL, Dmart, Metroplus, Inoxleisur, fineorg, colpal, ioc, timken, creditacc, bataindia, atul, vstind, nestle, abbotindia, adanigreen, jchac, whirlpool, siemens, bergepaint etc.
In this chart we filtered out all Nifty 500 stocks with negative returns in last 1 year period.