Today Indian markets were closed for Dussehra festival. Here is the overview of foreign stock markets.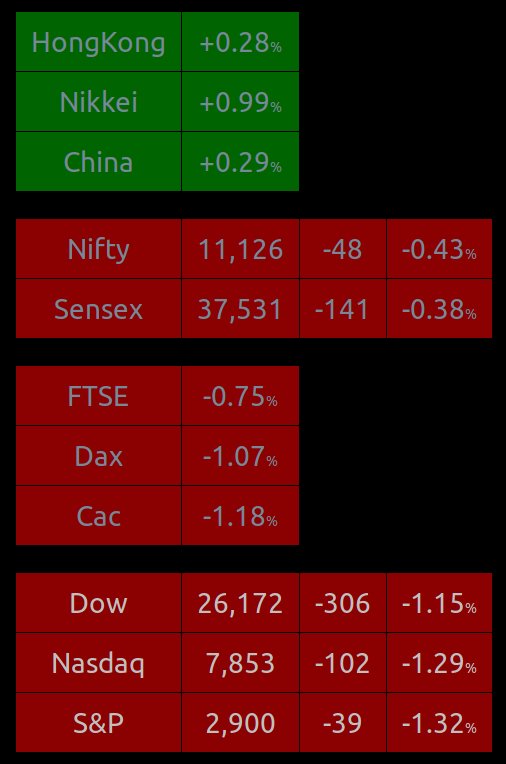 Asian markets today closed in green with Hongkong at 0.28%, Nikkei at 0.99% and China at 0.29%.
But later European markets closed in deep red with FTSE, Dax and Cac are loosing almost 1%. US markets are also in deep red – Dow Jones, S&P and Nasdaq loosing more than 1% at 9:23pm IST due to dimming hopes about a possible US-China trade deal.