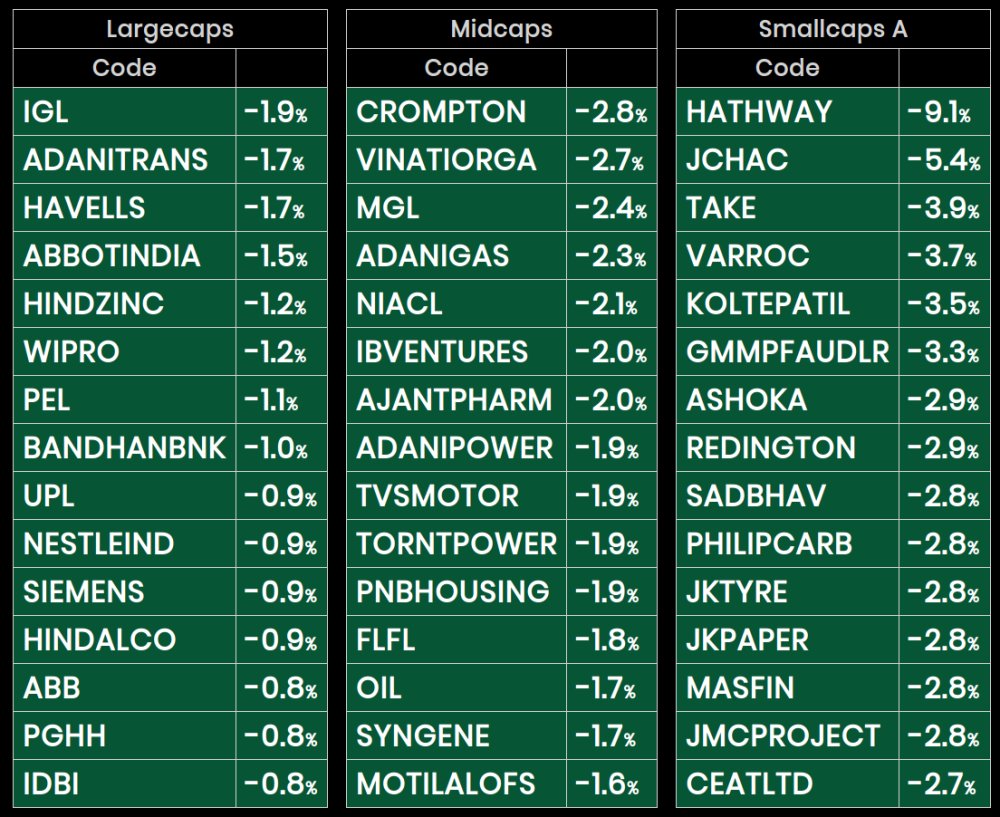 Here is a list of top falls from day's high – only gainers considered in this list. Even though it managed to reach such peaks and fell due to profit booking or some other factors. So very good chance that it will revisit this peak in the coming days if overall market sustain or zoom from the current levels.
In large caps IGL, ADANITRANS, HAVELLS, ABBOTINDIA, HINDZINC, WIPRO, PEL and BANDHANBNK fell more than 1% during the day from its peak value.
In midcap stocks CROMPTON, VINATIORGA, MGL, ADANIGAS, NIACL, IBVENTURES, AJANTPHARM, ADANIPOWER, TVSMOTOR, TORNTPOWER and PNBHOUSING fell more than 1.9% today from it's day's high.
In smallcaps HATHWAY, JCHAC, TAKE, VARROC, KOLTEPATIL, GMMPFAUDLR, ASHOKA, REDINGTON, SADBHAV, PHILIPCARB, JKTYRE, JKPAPER, MASFIN, JMCPROJECT and CEATLTD fell more than 2.7% today from its peak value today.