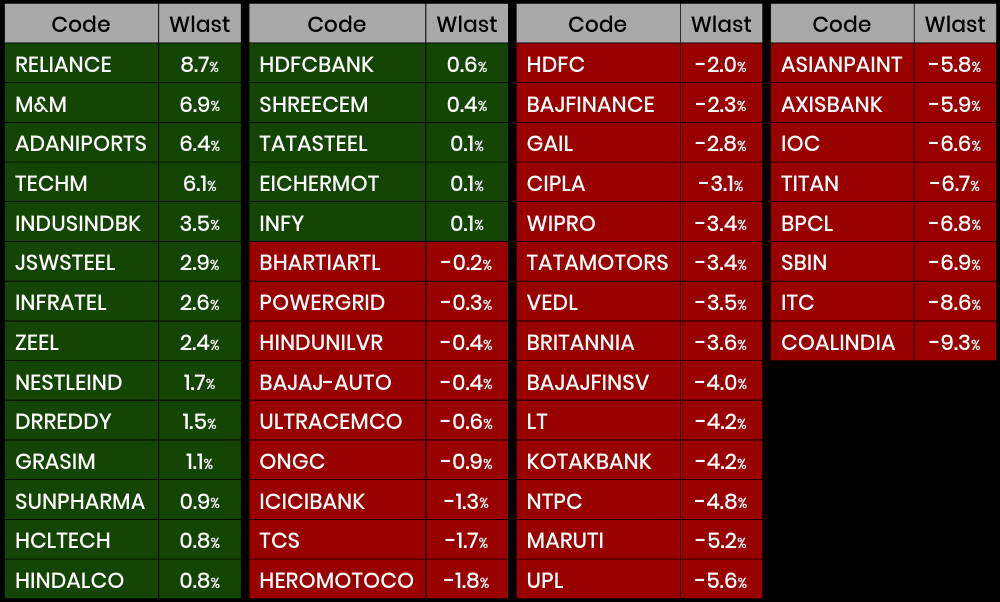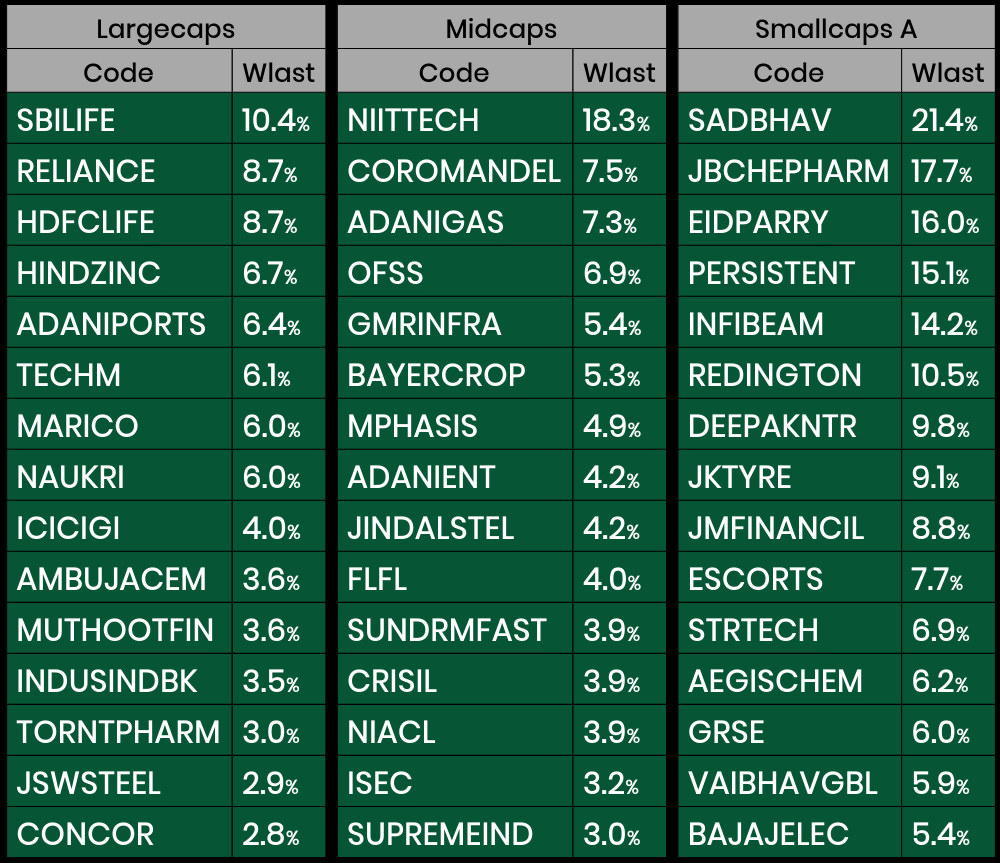 Above 2 lists shows Nifty 50 stocks and NSE 500 stocks weekly performance (week ending 8th May 2020). In the nifty 50 stocks only very few stocks managed to keep more than 2% gains like Reliance, M&M, Adani Ports, Tech Mahindra, Indusind Bank, Jsw Steel, Infratel and Zeel.
In large cap stocks SBILIFE, RELIANCE, HDFCLIFE, HINDZINC, ADANIPORTS, TECHM, MARICO, NAUKRI, ICICIGI, AMBUJACEM, MUTHOOTFIN, INDUSINDBK, TORNTPHARM, JSWSTEEL, and CONCOR performed well during the week.
In mid cap stocks NIITTECH, COROMANDEL, ADANIGAS, OFSS, GMRINFRA, BAYERCROP, MPHASIS, ADANIENT, JINDALSTEL, FLFL, SUNDRMFAST, CRISIL, NIACL, ISEC, SUPREMEIND etc ended week with more than 3% gains.
In small cap stocks (first 250 only) SADBHAV, JBCHEPHARM, EIDPARRY, PERSISTENT, INFIBEAM, REDINGTON, DEEPAKNTR, JKTYRE, JMFINANCIL, ESCORTS, STRTECH, AEGISCHEM, GRSE, VAIBHAVGBL, BAJAJELEC etc closed the week with more than 5% gains.