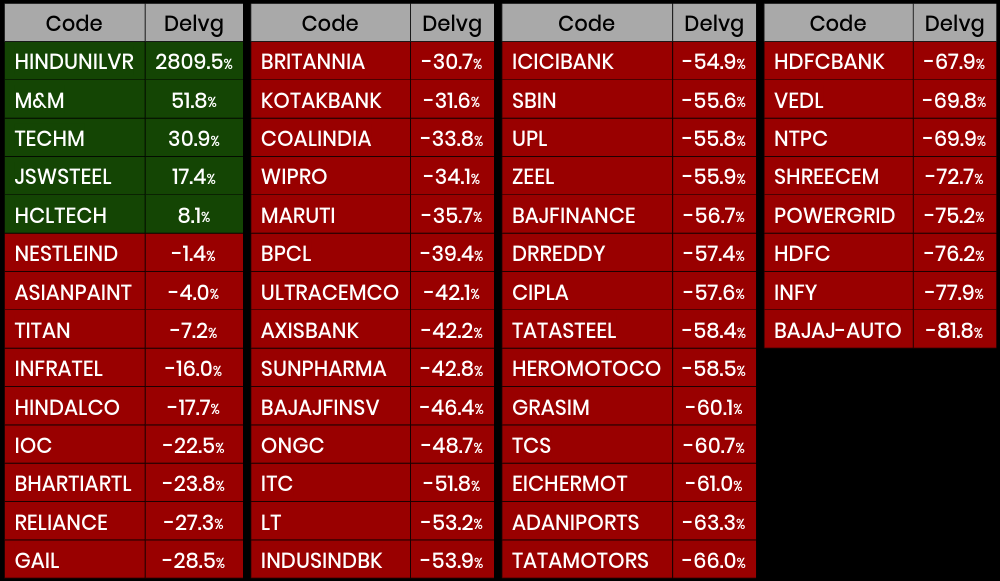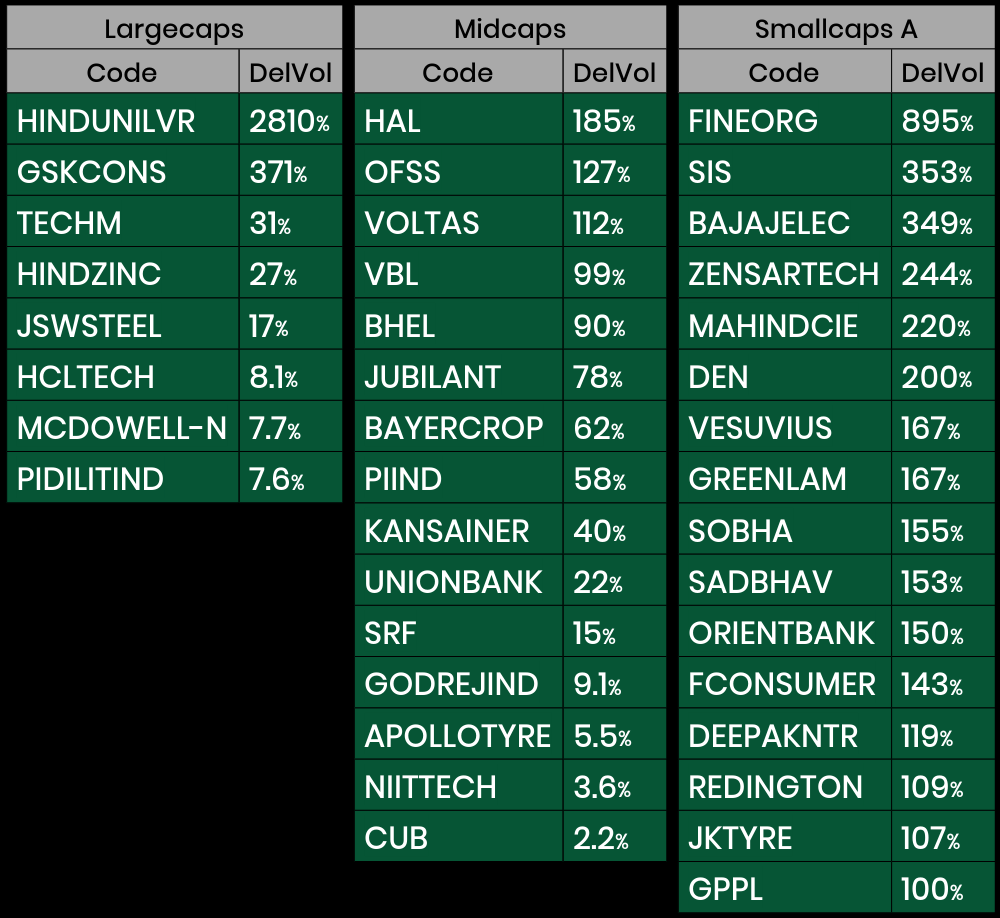 NIFTY 50 Delivery Volume Gainers
In nifty 50 stocks Hindustan Unilever witnessed massive trading yesterday after news about GlaxoSmithKline selling $3.45 billion worth of shares in Unilever's Indian business on the open market ie its 5.7% stake in Hindustan Unilever. HINDUNILVR also closed in the negative with .6% loss. Stocks like M&M, Tech Mahindra, Jsw Steel and HCL Tech also traded with more volume compared to their respective 2 month average excluding day trade data.
Large, Mid and Small Caps Delivery Vol Gainers
In largecaps Mcdowell and pidilite also traded with more volumes. In midcaps HAL, OFSS, VOLTAS, VBL, BHEL, JUBILANT, BAYERCROP, PIIND, KANSAINER, UNIONBANK, SRF, GODREJIND, APOLLOTYRE, NIITTECH, CUB etc traded with more volumes compared to their 2 months average. In Smallcaps FINEORG, SIS, BAJAJELEC, ZENSARTECH, MAHINDCIE, DEN, VESUVIUS, GREENLAM, SOBHA, SADBHAV, ORIENTBANK, FCONSUMER, DEEPAKNTR, REDINGTON, JKTYRE and GPPL witnessed more volume yesterday.