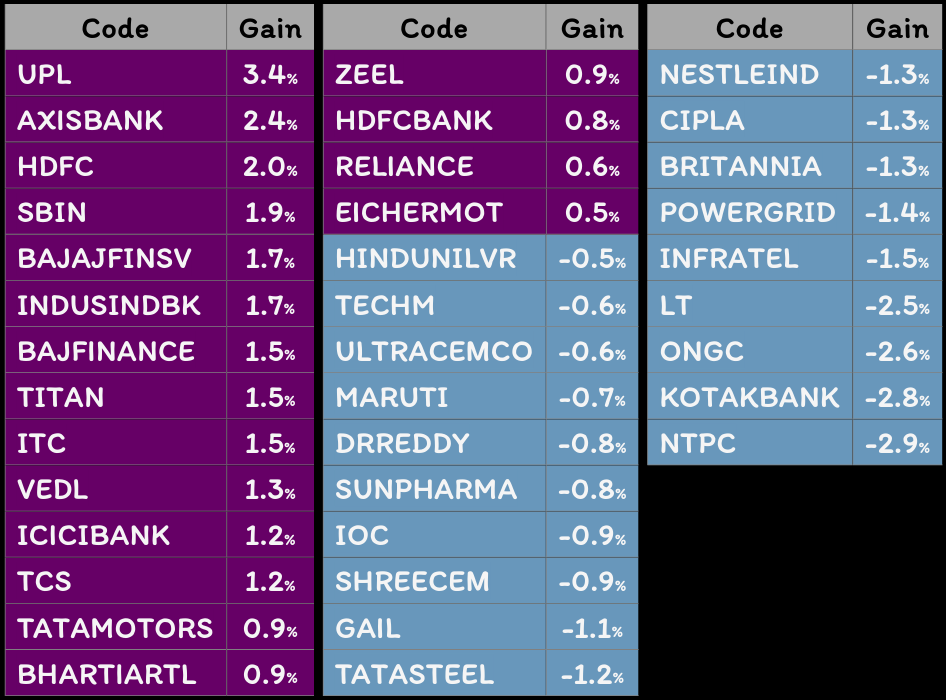 Today markets opened in a positive mood in the morning but showing some weakness after that and now trading with .5% gains at 11:00am. UPL, Axis Bank, HDFC, SBI, Bajaj Finsrv, Indusind Bank, Bajaj Finance, Titan and ITC are now trading with more than 1.5% gains. NTPC, Kotak Bank, ONCG, L&T, Infratel and Power Grid trading with more than 1.4% loss.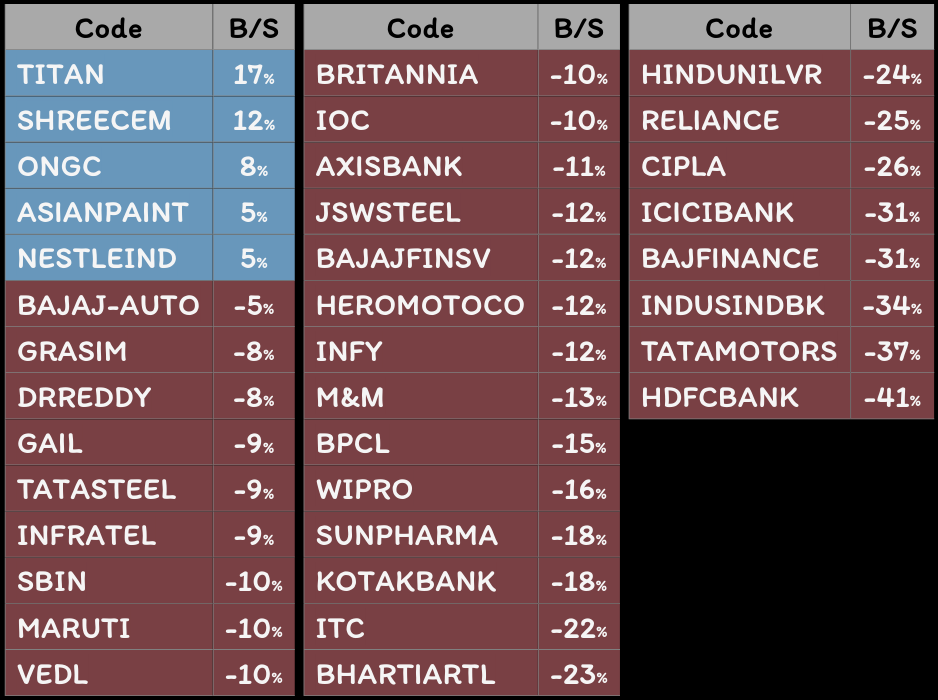 On the buy vs sell front more stocks are in the selling side so market expected to move down further if there is positive news by afternoon. Titan, Shree Cements, ONGC, Asian Paints and Nestle are only 5 stocks with more buyers than sellers at the current moment – that too with only marginal percentages. But on the sell side many stocks are with more than 20% extra sell orders like HDFC bank, Tata Motors, Indusind Bank, Bajaj Finance, Icici bank, Cipla, Reliance, Hindustan Unilever, Airtel & ITC.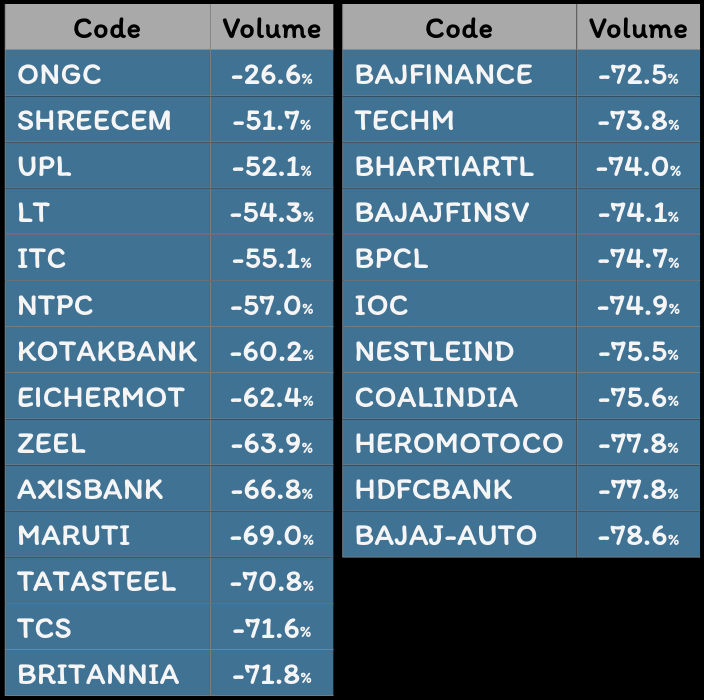 On the volume front also a muted response with no major volume gainers. We compare volume minute by minute. So this chart shows volume till 11am vs average 2 months volume till 11am. Only Ongc, Shree cements, UPL, L&T, ITC and NTPC are faring better in terms of volume compared to other Nifty 50 stocks.