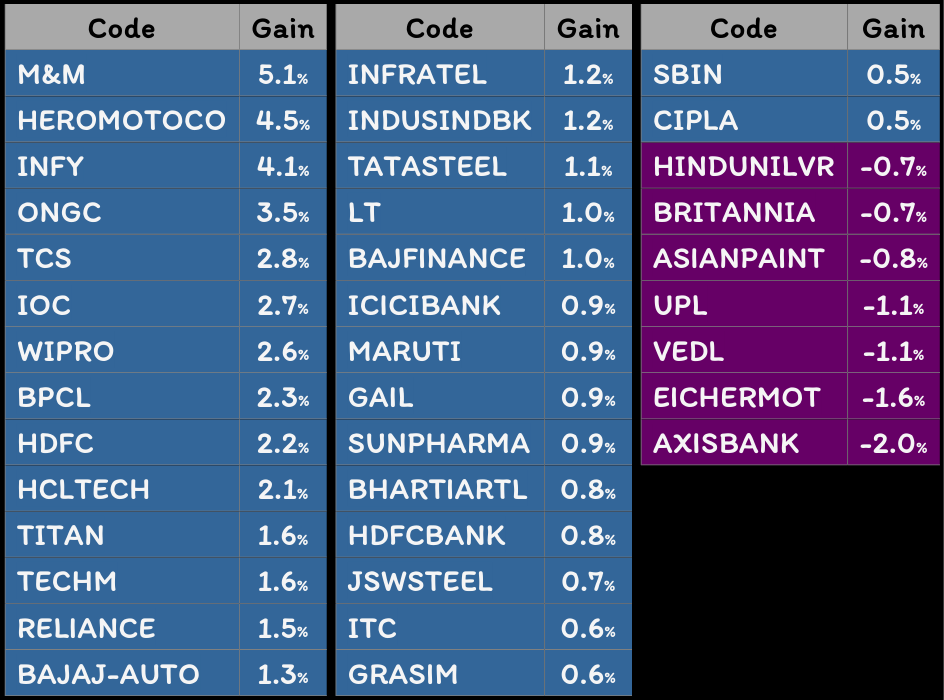 Good start for markets today and now nifty and sensex both up more than 1% at 12:40pm. Mahindra, Hero Motors, Infosys, Ongc, Tata Consultancy, Ioc, Wipro, Hdfc and Hcl Technologies leading with more than 2% gains in first 2 and half hours of trading today. Only 4 stocks in negative with more than 1% loss – Axis bank, Vedanta, Eicher Motors and Upl.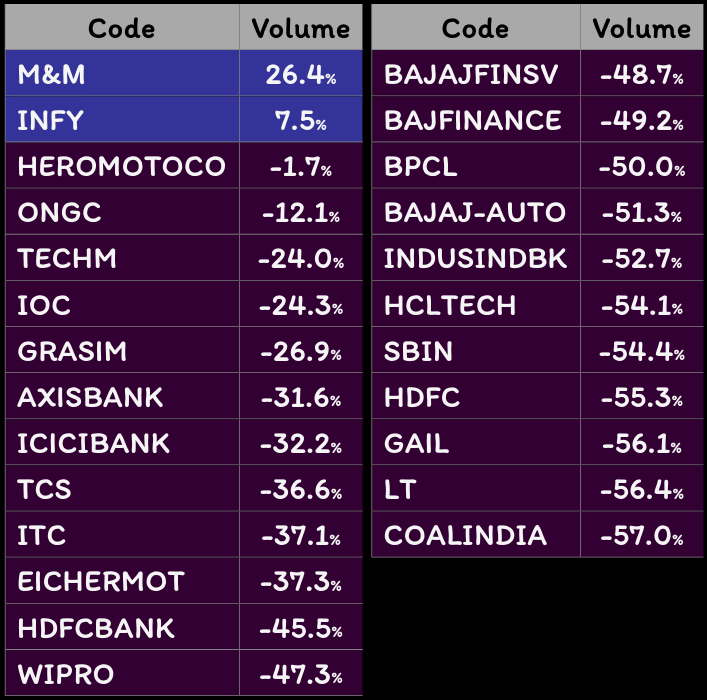 On the volume front only Mahindra and Infosys are with more volume compared to 2 months average of volume till 12:40pm. Hero Motors, Ongc, Tech Mahindra, Ioc, Grasim, Axis Bank and Icici Bank also improving their volume percentage as trade proceeds.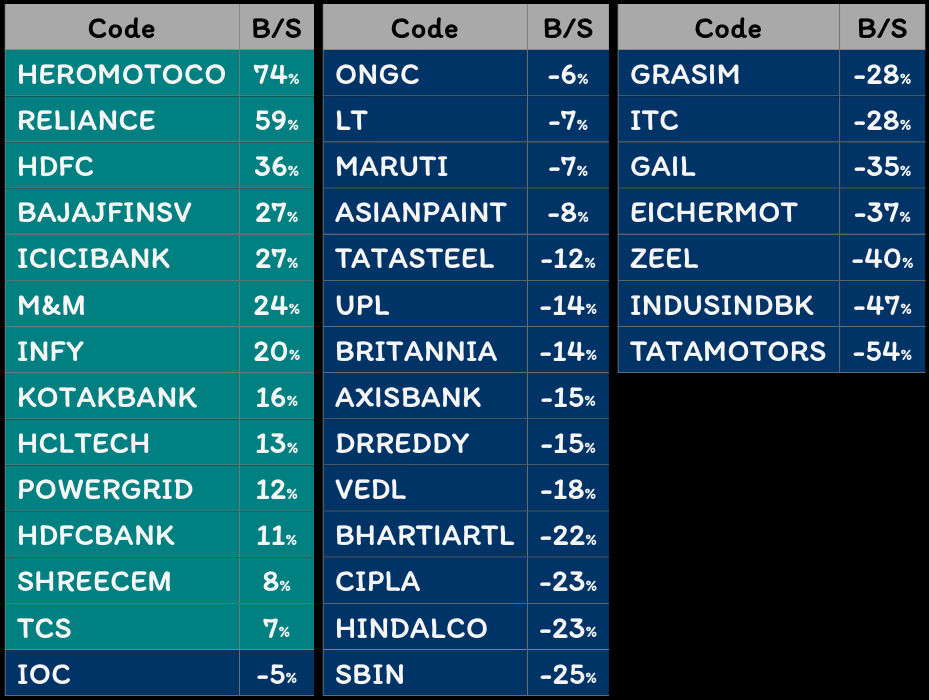 On the buy vs sell bids good buy happening in stocks like Hero, Reliance, Hdfc, Bajaj finsrv, Icici bank, Mahindra and Infosys. More sell orders in Tata motors, Indusind bank, Zeel, Eicher motors, Gail, Itc, Grasim, Sbi, Hindalco, Cipla and Airtel.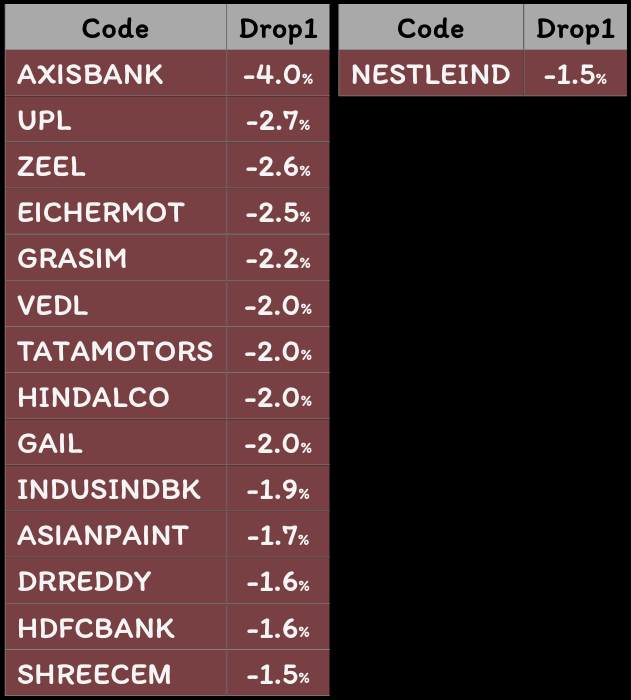 These stocks dropped more today from their respective day's high. Axis Bank, Upl, Zeel, Eicher Motors, Grasim, Vedanta, Tata Motors, Hindalco and Gail dropped more than 2% during intra day today from its day's high value.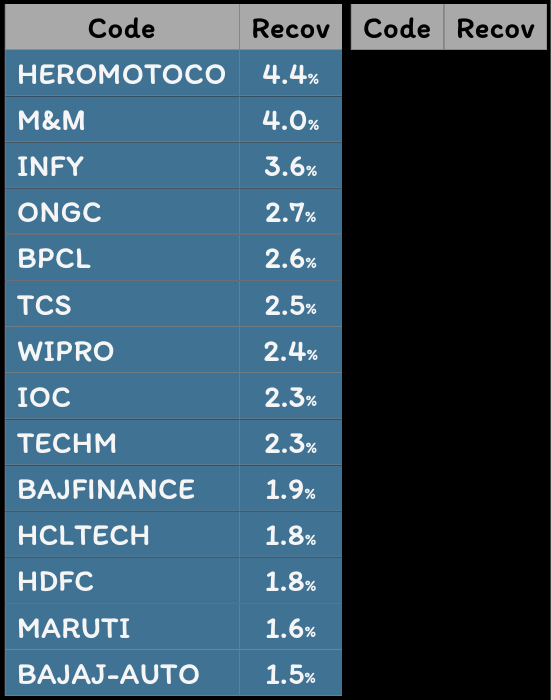 These stocks recovered maximum today from it's day's low. Hero Motors, Mahindra, Infosys, Ongc, Bpcl, Tcs, Wipro, Ioc and Tech Mahindra recovered more than 2% from its day's low.
Even though Dow jones closed in red yesterday night, improved hopes for a successful corona vaccines lifted US market futures and now europe also opened in green. So Nifty and Sensex hopefully will sustain the current gains in afternoon trading too.