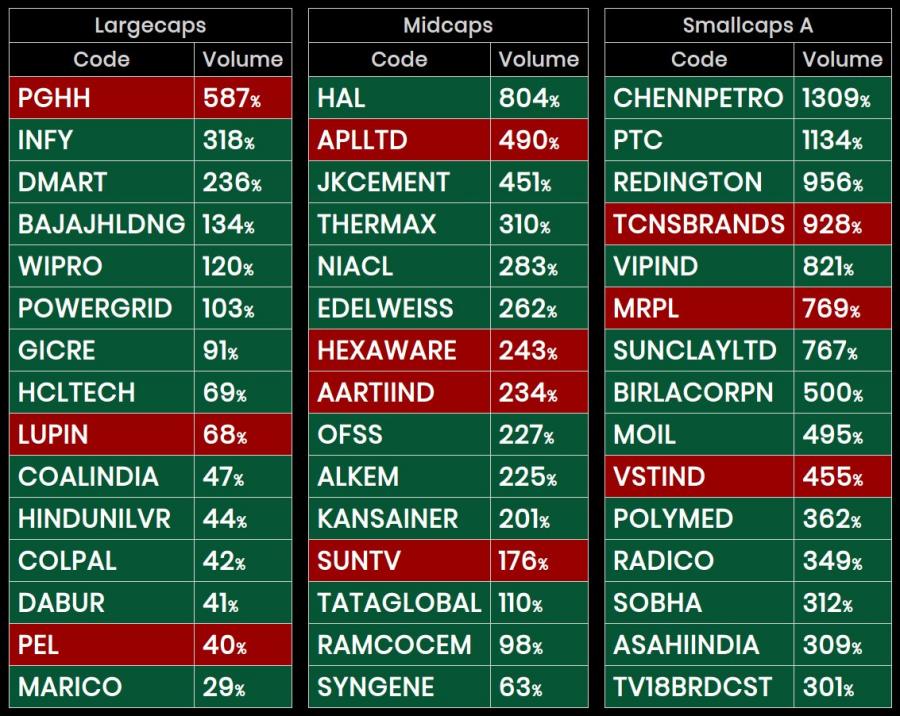 Procter & Gamble Hygiene & Health Care was the top stocks traded in largecap with good volumes and closed end of the day in red after some recovery during intra day trade. Infly closed with good gains and volume after a good dec quarter number announcement. Other major volume gainers in largecaps are Dmart, Bajaj Holding, Wipro, Powergrid, Gicre, Hcltech etc.
In midcaps HAL, Aplltd, jkcement, thermax, Niacl, Edelweiss, hexaware and aartiind traded with good volumes.
In smallcaps chennai petro, ptc, redigton, vipind, mrpl, sunclayltd, birla corp, moil, vst ind, polymed, radico, sobha, asahiindia and tv18 brdcast traded with heavy volumes today.