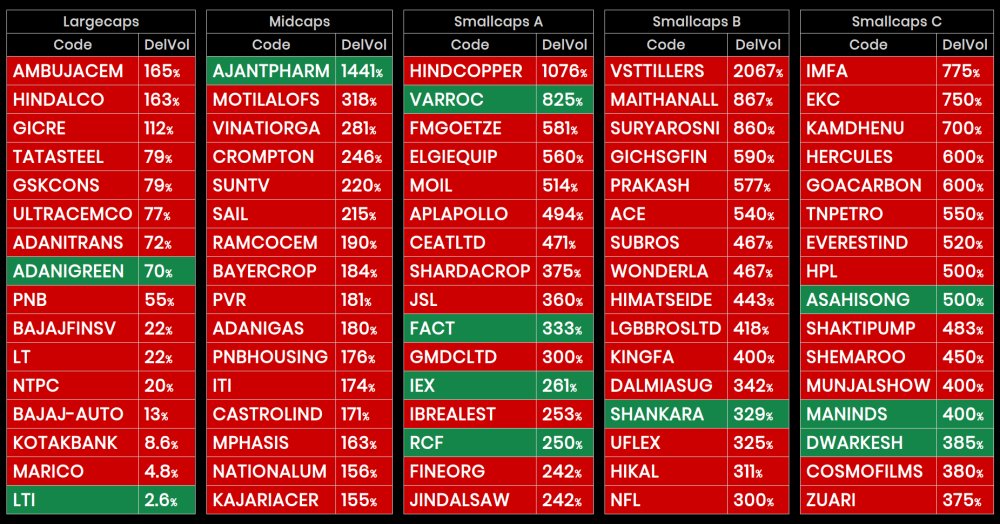 Yesterday both indices closed in red with almost 2% loss due to US-Iran tension and here are stocks with closed with delivery based heavy volumes (excluding day trades). Stocks in red color closed end of the day in red but volume was high and stock in green closed end of the day in green with heavy volumes.
Many small cap stocks and small cap index showed some good positive movements in last few days and those stocks sold out heavily in yesterday's crash.
After almost a gap of 2 years some positive movement in the smallcaps stocks. So if the main indices recover or sustain current levels then a good movement is possible in good quality midcaps and smallcaps in the coming weeks.