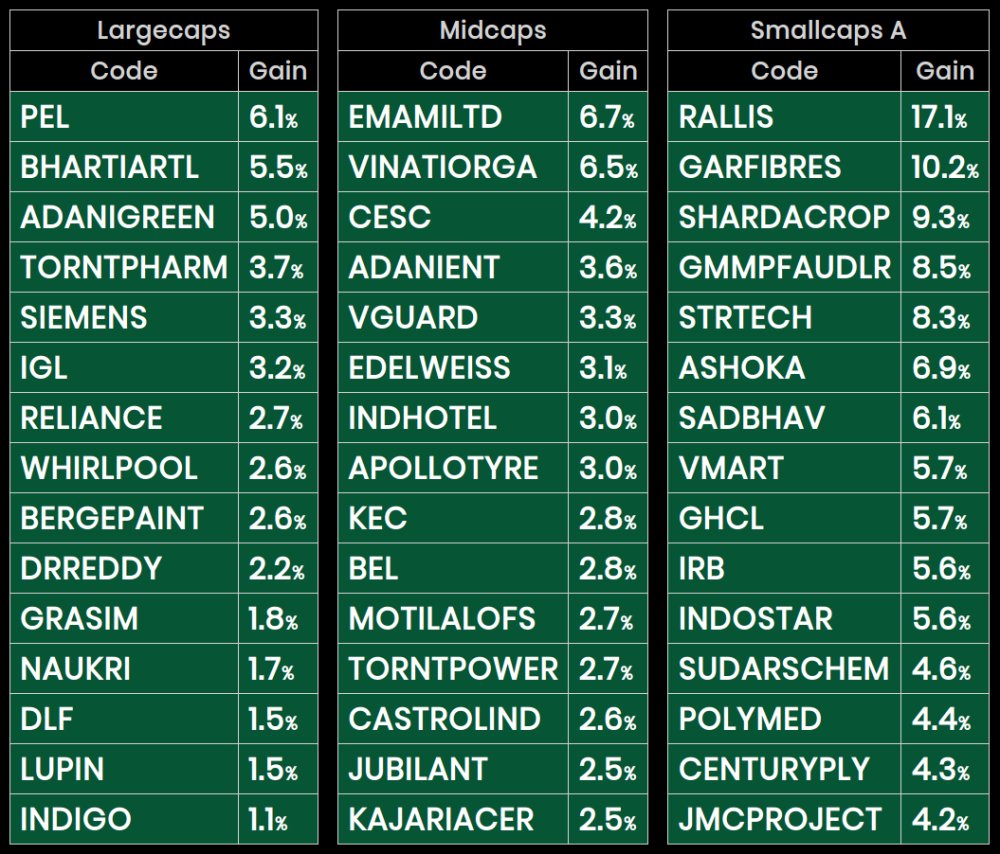 In largecaps PEL, BHARTIARTL, ADANIGREEN, TORNTPHARM, SIEMENS, IGL, RELIANCE, WHIRLPOOL, BERGEPAINT and DRREDDY gained more than 2% in today's trade till 2:45pm.
In midcaps VINATIORGA, CESC, ADANIENT, VGUARD, EDELWEISS, INDHOTEL, APOLLOTYRE, KEC, BEL, MOTILALOFS, TORNTPOWER, CASTROLIND, JUBILANT and KAJARIACER gained more than 2.5%.
In small cap stocks GARFIBRES, SHARDACROP, GMMPFAUDLR, STRTECH, ASHOKA, SADBHAV, VMART, GHCL, IRB, INDOSTAR, SUDARSCHEM, POLYMED, CENTURYPLY and JMCPROJECT gained more than 4.2%.