As I said in my morning post weakness was very much visible in morning buy vs sell rates itself. Most of the Nifty stocks were in sell category in the first hour trading itself. In tune with that trend finally Indian markets closed in deep red with 1.58% loss in both the indices.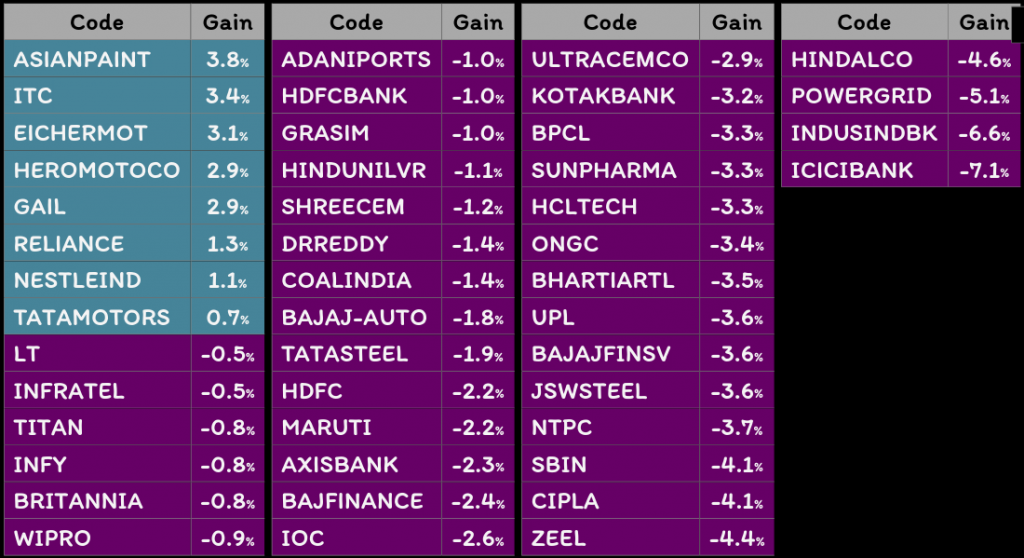 Only very few Nifty 50 stocks managed withstand the overall strong negative trend like Asian paints, eicher motors, hero motors, Itc, Gail, Reliance, Nestle and Tata Motors. Stocks like Sbi, Cipla, Zee, Hindalco, Powergrid, Indusind bank and icici bank closed in deep red with more than 4% cut. Kotak bank, bpcl, sun pharma, hcl tech, ongc, airtel, upl, Bajaj finsrv, jsw stee; and ntpc also closed in red with more than 3% loss by end of the day.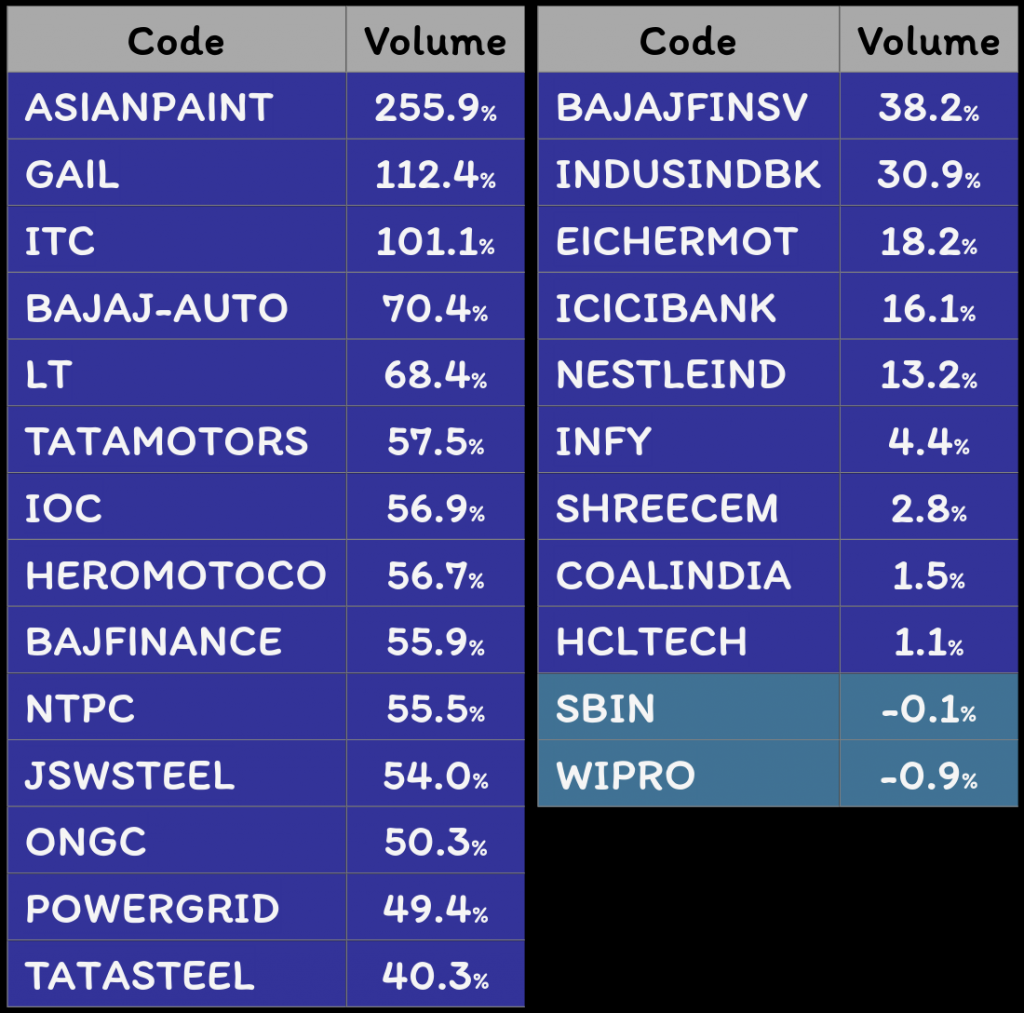 On the volume front Asian paint was the top volume gainer with 255% gain compared to its 2 months average volume at the end of the trading session today. Other major volume gainers are Gail, Itc, Bajaj auto, L&T, Tata motors, Ioc, Hereo motors, Bajaj finance and Ntpc with more than 55% gains compared to 2 months average.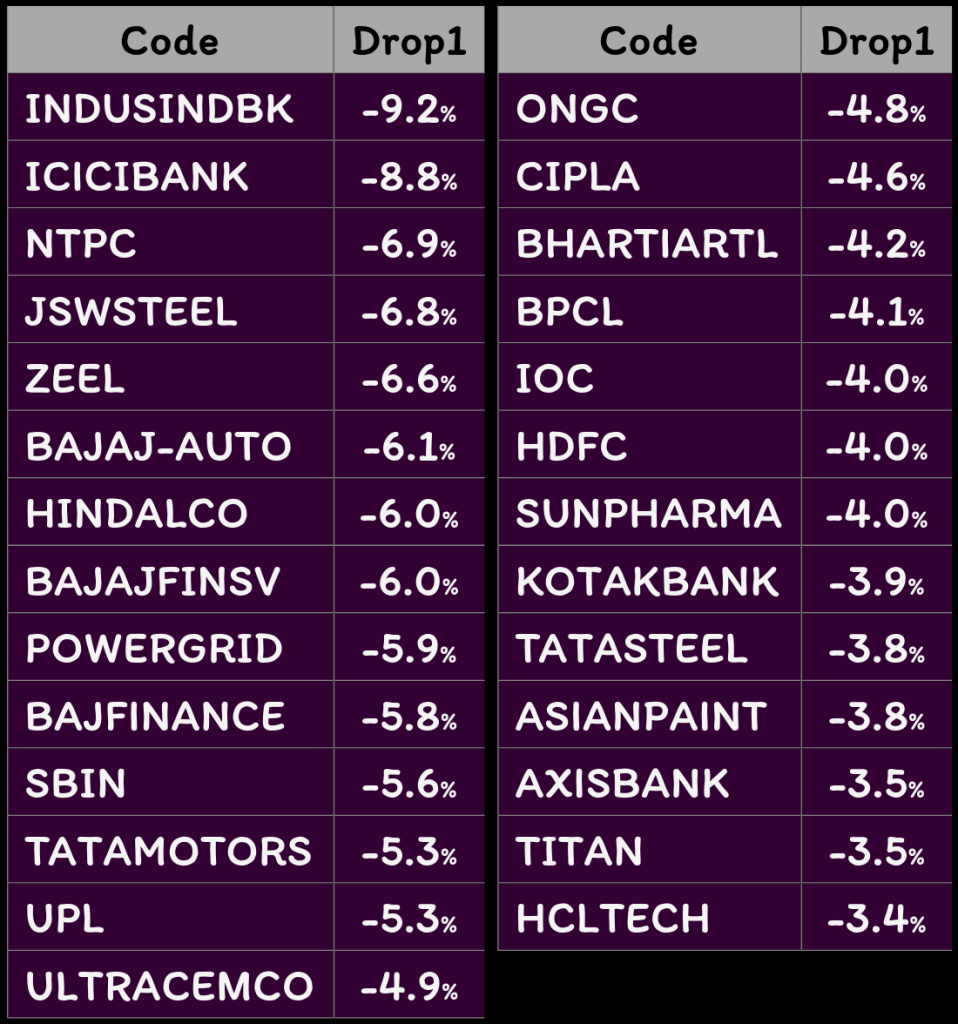 Here is the list of top drops from it's respective day's highest value. Indusinds bank and icici bank dropped more than 8% from its day's high value. Ntpc, Jsw steel, zeel, Bajaj auto, Hindalco, Bajaj finsrv, powergrid, bajaj finance, sbin, tata motors and Upl also lost more than 5% from its day's high.
Overall was not a good day for the bulls. Now European markets also trading with more than 2% cuts and Dow Jones future also in the red after news about surging corona virus covid 19 cases worldwide.