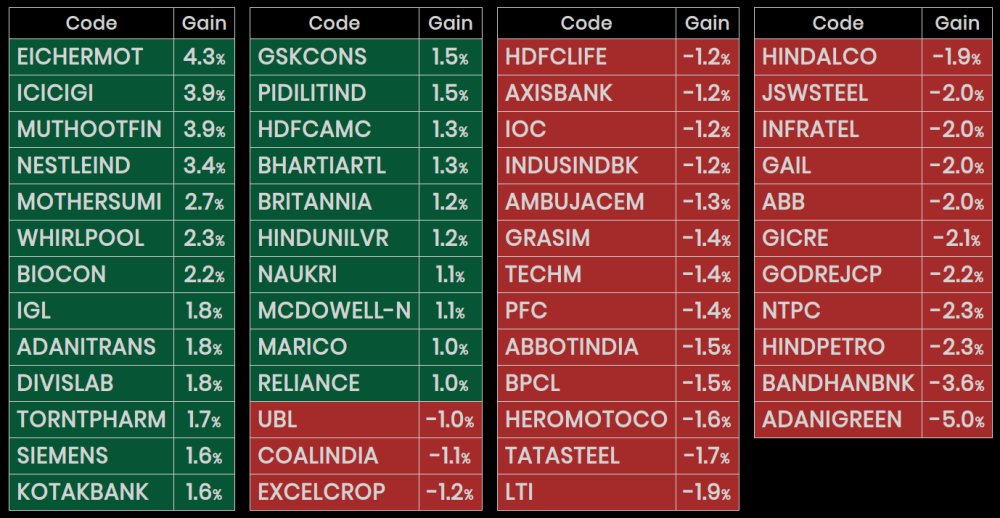 Overall it was consolidating day for Indian markets – during the trading hours both oscillated between positive and negative territory and finally managed to close in green with marginal gains.
On the winner's front stocks like EICHERMOT, ICICIGI, MUTHOOTFIN, NESTLEIND, MOTHERSUMI, WHIRLPOOL and BIOCON managed to close with gains more than 2%. IGL, ADANITRANS, DIVISLAB, TORNTPHARM, SIEMENS, KOTAKBANK, GSKCONS, PIDILITIND finished the trading session with more than 1.5% gains.
On the other side stocks like JSWSTEEL, INFRATEL, GAIL, ABB, GICRE, GODREJCP, NTPC, HINDPETRO, BANDHANBNK and ADANIGREEN closed in deep red with 2% cut.