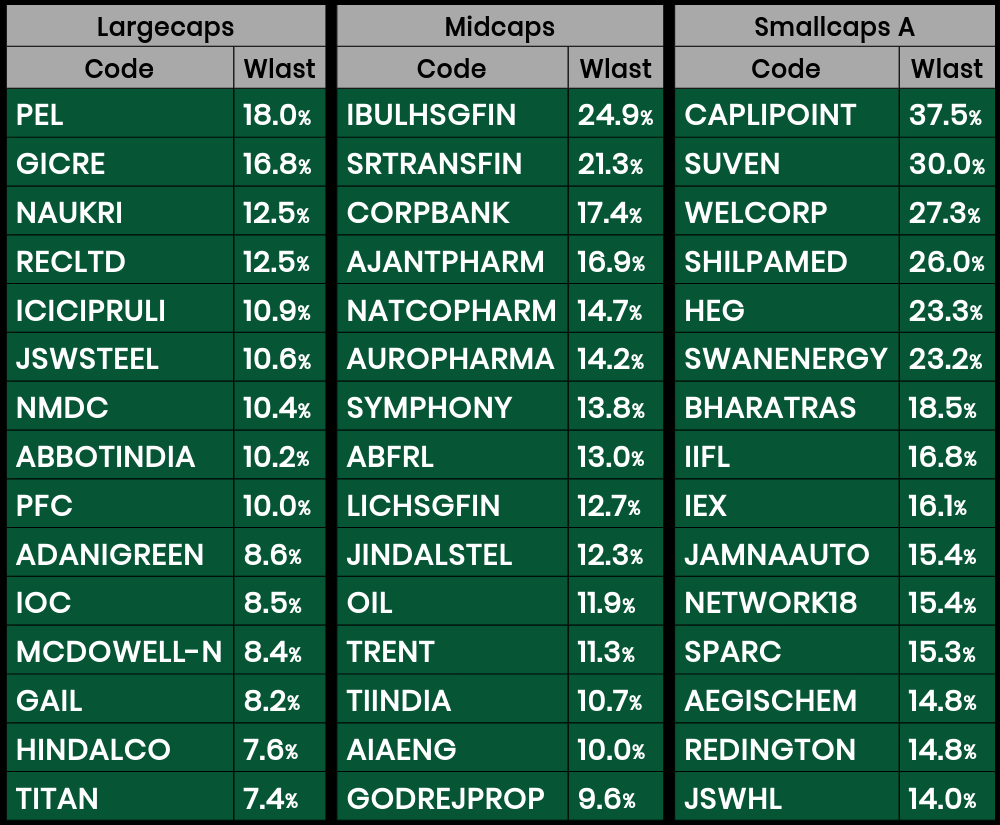 In large cap stocks PEL, GICRE, NAUKRI, RECLTD, ICICIPRULI, JSWSTEEL, NMDC, ABBOTINDIA and PFC closed the week with more than 10% gains.
In mid cap stocks IBULHSGFIN, SRTRANSFIN, CORPBANK, AJANTPHARM, NATCOPHARM, AUROPHARMA, SYMPHONY, ABFRL, LICHSGFIN, JINDALSTEL, OIL, TRENT, TIINDIA and AIAENG ended the trading session on Friday with more than 10% gain for the week.
In small caps CAPLIPOINT, SUVEN, WELCORP, SHILPAMED, HEG, SWANENERGY, BHARATRAS, IIFL, IEX, JAMNAAUTO, NETWORK18, SPARC, AEGISCHEM, REDINGTON and JSWHL closed with 14%+ gains for the week.